April was extremely busy for me toward the end of the month but things have now settled and most of my projects are done except for a couple of things that I have to add to my website project which I plan on doing in the next couple of days or so.
This week I have my English exam on Monday and I turn in my project in ARV (website design) on Wednesday. I have no plans for the summer yet although I am searching for a part-time summer job and will be taking a trip to a couple of places in North Carolina in a couple of weeks after graduation. I do plan on catching up on all of the books that I have missed over the semester.
Books read for April so far: 4
Tara and the giant queen by Gita V. Reddy – This one is definitely one of my favorite books of the year so far and I should have a review up by the end of this week hopefully (5 stars).
The haunting season by Michelle Muto – This was a kindle book that I had on my kindle that I've tried before and had to put it down. I did decide to try it again this month though and it was just okay. (3 stars)
Siren's fury (#2) by Mary Weber – I really loved Storm Siren but thought this one was okay. I will read Siren's song at some point though. (4 stars)
Ice fall (Episodes 1-6) by Walt Stone & Mica Stone – I thought this one was pretty good although it did take me a long time to read. I should have a review up later this week.
Books i am still reading:
Zenn Diagram by Wendy Brant – This is pretty different and I am really enjoying it so far but it is slow going because I have it on my computer instead of my kindle but I should be able to finish it in the next few days or so.
November Snow (#2) by Shannon A. Thompson – I am really enjoying this one so far even though I have only read a few chapters but I plan to read it this week and I hope to finish it in the next few days.
A clash of kings (#2) by George R.R. Martin – I decided to give this one a try again since I ran out of books to read on my kindle and I did read about 4 or 5 chapters before I had to put it down again due to school being busy. I will focus more on it this week and I might have it done by the end of the weekend hopefully.
Project you: More than 50 ways to Calm down, de-Stress, and feel great by Aubre Andrus – I saw this one on Netgalley and decided to give it a try. I should have it finished by the end of the week.
May TBR: 
Books I own: 
Netgalley books: 
Overdrive Books (This list is pretty long so I may just add the top books on my list and then add the ones that I read along the way if I can get to them):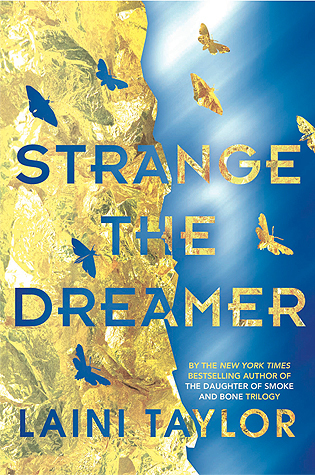 I have quite a few more to add to this list but i am not sure if I will be able to read all of them yet so this is just the top books that I have planned for the month. They will mostly help with finishing challenges on Goodreads that I have been working on since last year and will also help with finishing some of the series that I have been trying to finish as well.
Library books (This will be a tentative list of books because I am not sure if  I will get all of them or if I will need to change some since I won't be able to get them until Wednesday afternoon or Thursday);
I am tentatively adding A court of mist and fury to my library list because I am not sure yet if I want to go ahead and buy it or put a hold on it when I get the rest of my books but I will make a decision tomorrow afternoon or Tuesday morning hopefully.
So this is what I have planned for May. I probably have more books than I would be able to finish in the month but as of right now I don't really have any plans for May unless I am able to get a summer job. I also should be able to go back to a normal schedule this week and have some more reviews up in the next couple of weeks or so.