It's Monday! What are you Reading? is hosted by Kathryn at the Bookdate. This is where you can talk about what you have read, what you are currently reading, and what you are about to read.
Hello,
It's been a while since I've done this so I thought I would catch up this week since  I finished a few books this week.
This past week has been extremely busy lately as I worked from Thursday-Today. Tomorrow I am off so I am hoping to catch up on sleep and some things that I have to do around the house. I'm also planning to go to town to get some new shoes for the new school year. I haven't really made a lot of progress with any of the books that I have been reading but I'm hoping that after tomorrow I will be able to finish a few more books. So far I've mostly been working and staying at home, though I did hang out with one of my friends last week.
What I read last week: 
A reaper at the gates (#3)  by Sabaa Tahir:
I was a little disappointed in the ending of this book but I am interested in seeing what happens in the fourth book. I loved the characters though there were some times where I thought the story did get a little slow There was plenty of action though and I would definitely recommend it (4 stars).
A court of frost and starlight (#3.1)  by Sarah J. Maas:
This one wasn't going to be on my TBR at first, but then I saw it was available on my Overdrive account and I knew that I had to download it. It was great being back in this world and reading about what the characters were doing in the aftermath of the third book. I am definitely looking forward to seeing what happens next in this series and I would definitely recommend this one (5 stars).
Conversion by Katherine Howe:
This was the only one that I actually DNF'ed. I didn't mind the main character that much but I didn't like the other characters. I only got through a few chapters so I may pick it up again. I would still recommend it if you enjoy historical fiction though (2.5/5 stars).
A study in Charlotte (#1)  by Brittany Cavallaro:
I have mixed feelings about this one. I definitely loved the banter and conversations between Holmes and Watson but there were times where I wasn't really interested in the story that much. I do plan on reading the second book though it may be a while before I can pick it up (4 stars).
The king of Attolia (#3)  by Megan Whalen Turner:
This is another one that I have mixed feelings about as well. On one hand, I really enjoyed being back in this world, but on the other hand, I did feel that it was a bit slow and seemed to drag a little bit toward the middle. I am looking forward to reading the fourth book in this series though it might be a while (4 stars).
Currently reading: 
The girl in the tower (#2)  by Katherine Arden:
I picked this one up from my Overdrive account and am really enjoying it so far. I'm a little over 30% so I'm hoping to finish it in the next couple of days or so.
Tiger's destiny (#4)  by Colleen Houck:
I really don't know how I feel about this one as I had a hard time getting through the third book in this series but this one seems to be more fast-paced. I am interested in seeing what happens next throughout the book so I am hoping to continue it and finish it by the end of the week hopefully.
Death du Jour (#2)  by Kathy Reichs:
This one is better than the first book in the series though there are times where I do have to put it down to read other things. I'm hoping to finish this one by the end of the week as well.
Up Next: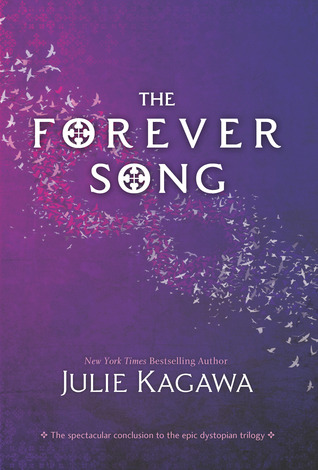 So this is what I have this week. Also later this week I'll post my June Wrap-u/ July TBR and a couple of other posts as well.